Professional soundscapes for movies, TV series, trailers, games and more.
Creative services for film producers, directors, artists and advertising agencies
music composition and production
sound design (foley, jingles)
audio post production
Looking for that special vibe for your film or music project? You want to arouse emotions through auditory perception that remain hidden to the eye and the other senses? Film composer and music producer Jan Heymel offers empathetic sound solutions for many different media requirements and target groups.
His special talent lies in the composition of catchy melodies, which he purposefully produces in various musical styles – from epic orchestral and choral arrangements to energetic heavy metal rock.
Through its extensive sample library with high-quality original recordings of instruments that are also used in Hollywood, music productions for many media requirements with appealing sound can also be worked out very economically. If required and with the appropriate budget, commissioned productions are of course also possible with musicians and orchestras.
Services
Film / Media Scoring
From large orchestras to small chamber arrangements to popular genre productions like trap or EDM. There is a sound for every medium: like cinema, TV shows, computer games or apps.
Corporate Sound
Customized music for your company. Your brand is key and recognition is equally important. Corporate sound creates a connection to your CI and creates a mood that is precisely tailored to your product.
Mixing & Mastering
To make music sound good anywhere, careful work is required. This process is called mixing. Mastering completes the process by putting the finishing touches on the piece of music. This service is offered for songs from all genres.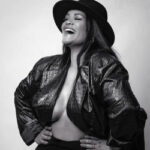 Jan is an incredible producer that takes your song to the next level. You can really hear that he puts his heart into his music. And that's what makes him stand out. I know we will definitely hear more from him. So, hire him now you still can, cause soon enough he will be taking over the world.
Romy Dya, Songwriter and Vocalist with 400 million streams on Spotify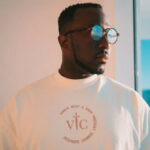 Jan is possibly one of the best producers I have met here on soundbetter. Period.
Daramola, Multi Billboard-charting Singer/Songwriter